However, the job is not available everyday, therefore, Nut's family have to earn extra income by making the bamboo sticky rice steamer and Nut also helps his family after school and on weekends. They could make around 10 pieces of bamboo steamer daily and get 3 Baht net profit for each,

Nut walks 1 kilometer to school everyday and the teacher told us that he is a good child and hard-working on his study so thatl he cold get "A" in all subject. He is also an optimistic child.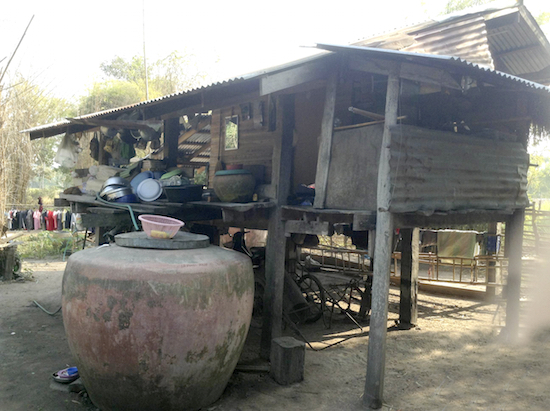 An old wooden house where Nut is now living with his parents and elder brother.

Nut dreams to be a Math teacher because he loves studying Math and he is usually chosen by the teacher to be school representative in attending many Mathematics Contests and that is the reason why he has applied for EDF scholarship in this school year 2015 to continue his study and to make his dream come true.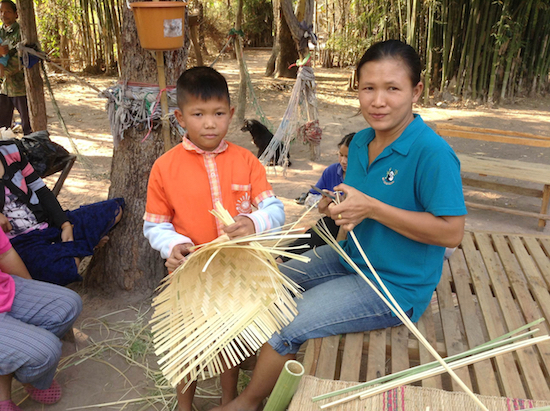 Nut and his mom while making the bamboo rice steamer.

Nut's story is just another example of the effort and ambition of less fortunate children in Thailand's rural areas who dream to have better lives through being educated. But they are still lacking of support and help especially "educational scholarship" support which is crucial to empower them with wisdom and knowledge to overcome obstacles in life and become self-reliance.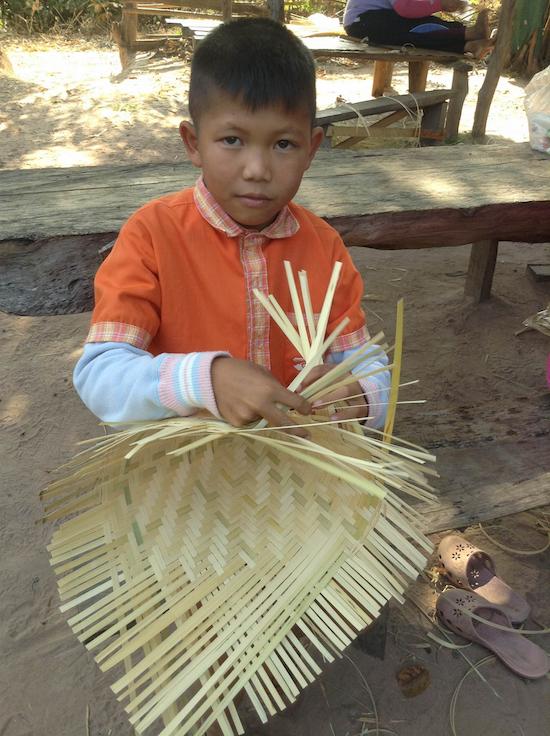 Panus Klaigubkham or Nut,

12