Awards

In 2021, EDF was awarded the CAF International Vetted Organization certificate that validates EDF is structured and operates as a nonprofit entity, that funds provide to EDF will be used exclusively for charitable purposes and that EDF has met CAF International's extensive review for guards against the risk of fraud, money laundering, or other illicit activities.
In 2016, Giving Back association awarded 5 Star Ratings Certificate to EDF for its Good Governance & Transparency and Financial Efficiency.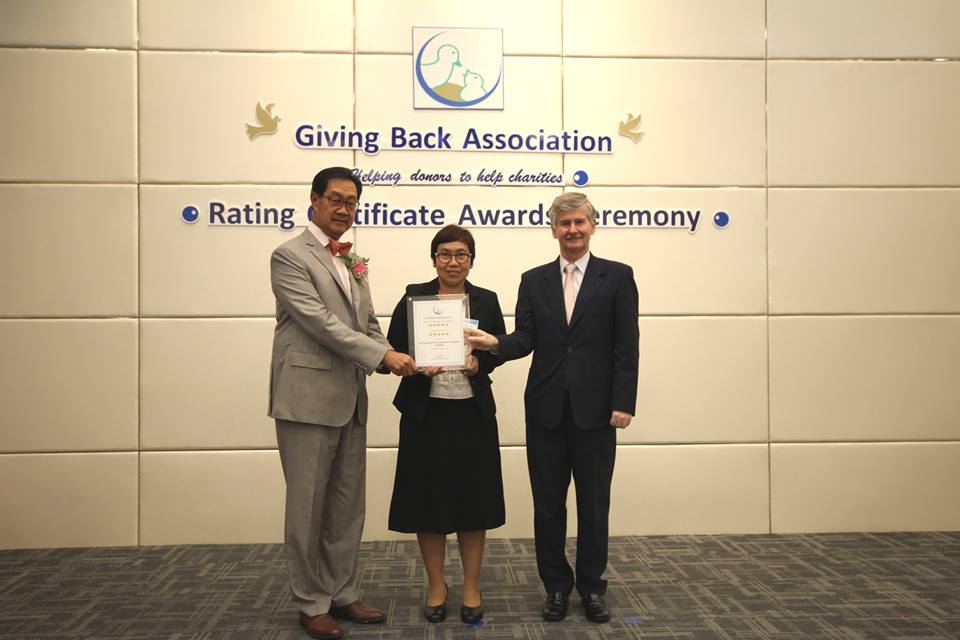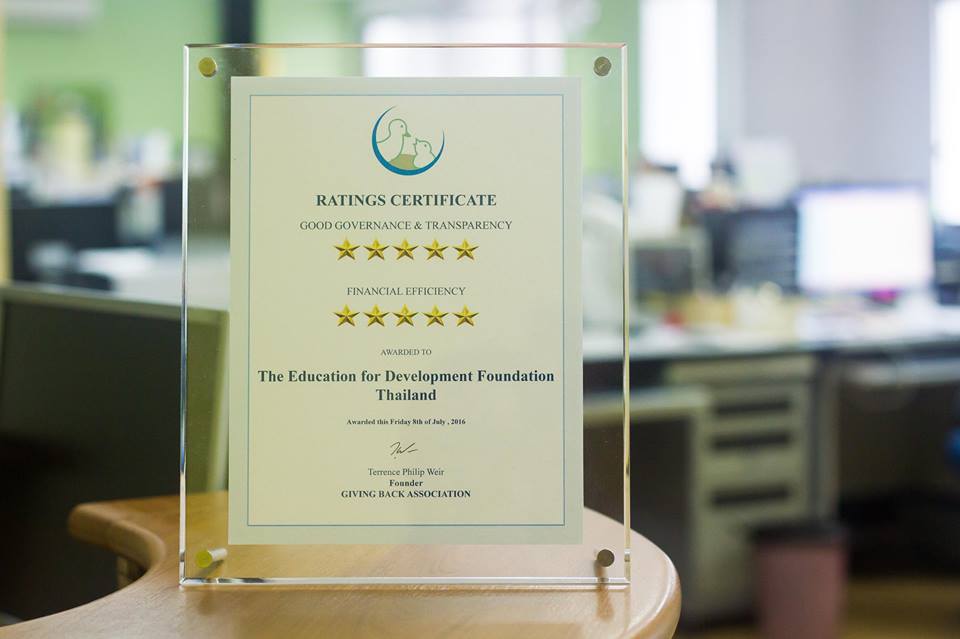 In 2012, EDF won "NGO of the Year" in "Thailand NGO Awards 2012" organized by The Rockefeller Foundation, the Resource Alliance and Kenan Institute Asia for its best practices in Resource Mobilization, Accountability, Transparency and Sustainability.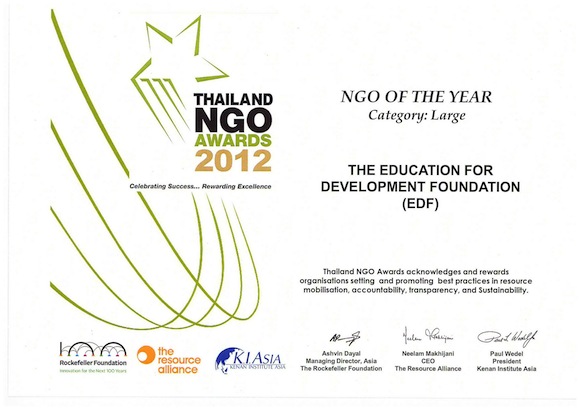 Scholarship Student Selection
In general, students who qualify for scholarship funding are those who would like to continue their schooling, but whose parents face financial difficulties and are not government officials, employees of a public enterprise, or permanent employees.

The first stage of the selection process involves informing the Provincial Committee in each province about the scholarship quotas for the year. Each Committee then asks local schools to nominate suitable students and screen and submit their applications to EDF. EDF draws up a shortlist and routinely performs random home visits to check application validity and applicant suitability.
Management of EDF's Individual Scholarship Funds

Each selected student is required to open a joint bank account with his or her homeroom teacher in order to receive the scholarship funding. All withdrawals from the account must be for education-related purposes and are based on the discretion of the homeroom teacher.

Usually the scholarship funds are used to cover transportation costs, lunches, school uniforms, school sports gear, stationery, report-writing materials and the cost of relevant extracurricular activity which are not fully covered by the Government's education policy.