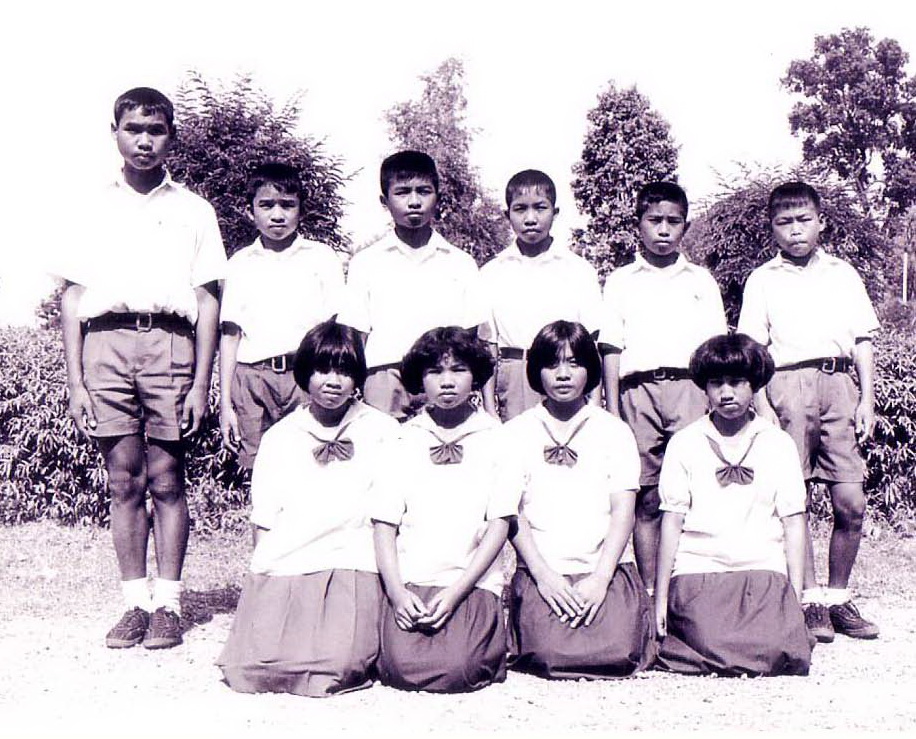 Some of 1st Year EDF Scholarship recipients in Udonthani Province in 1988
For 35 years
, with continuing support from caring donors both in Thailand and abroad,
EDF
has delivered scholarships worth over
715 million baht
to more than
400,000 disadvantaged students
in more than
5,700 rural schools
throughout Thailand.
EDF scholarships are intended to benefit the underprivileged children in both the short and long term. With the opportunity to study further so that "education" will not be seen as a burden for the living conditions and economy of families but more as "education" as a tool to help children escape from the economic and social problems and lead to a better life for themselves and their families.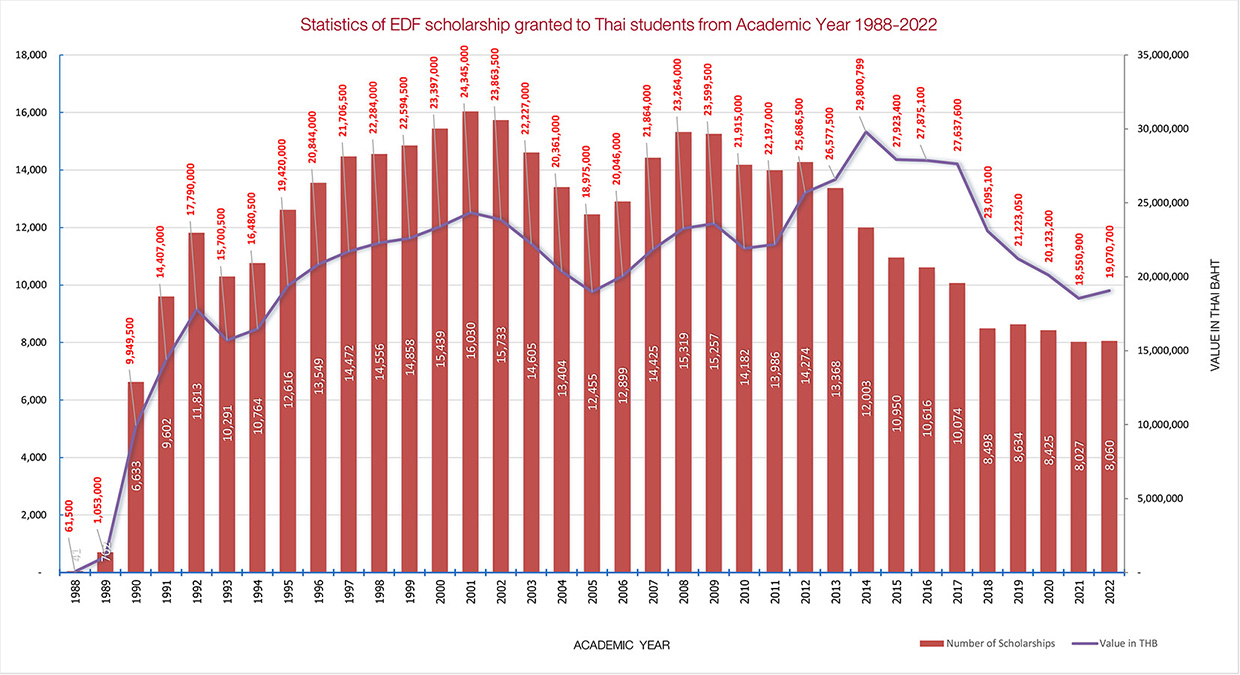 Scholarship Number and Scholarship Value in Thai Baht Granted to EDF Scholarship Recipients
From Academic Year 1988 to 2022

No.

Academic Year

Number of Scholarships

Scholarship Value (THB)

1

1988

41

61,500

2

1989

702

1,053,000

3

1990

6,633

9,949,500

4

1991

9,602

14,407,000

5

1992

11,813

17,790,000

6

1993

10,291

15,700,500

7

1994

10,764

16,480,500

8

1995

12,616

19,420,000

9

1996

13,549

20,844,000

10

1997

14,472

21,706,500

11

1998

14,556

22,284,000

12

1999

14,858

22,594,500

13

2000

15,439

23,397,000

14

2001

16,030

24,345,000

15

2002

15,733

23,863,500

16

2003

14,605

22,227,000

17

2004

13,404

20,361,000

18

2005

12,455

18,975,000

19

2006

12,899

20,046,000

20

2007

14,425

21,864,000

21

2008

15,319

23,264,000

22

2009

15,257

23,599,500

23

2010

14,182

21,915,000

24

2011

13,986

22,197,000

25

2012

14,274

25,686,500

26

2013

13,368

26,577,500

27

2014

12,003

29,800,799

28

2015

10,950

27,923,400

29

2016

10,616

27,875,100

30

2017

10,074

27,637,600

31

2018

8,498

23,095,100

32

2019

8,634

21,223,050

33

2020

8,425

20,123,200

34

2021

8,027

18,550,900

35
2022
8,060
19,070,700
Total

406,560
715,908,849