After my parents separated, my mother brought me and my brother to my uncle's house. My uncle is a farmer and rents the land he flows. The yield is never certain. Many times it was just enough for own consumption. In addition to rice farming, he also does menial jobs in the village and earns just enough income to spend each day for his personal use. My mother is employed as a daily worker in an electrical appliances shop in the district, earning a wage of 300 baht or less per day, which is our family's primary source of income. My mother still has to pay for my educational expenses, as well as for my elder brother who is in grade 8. Money is barely enough.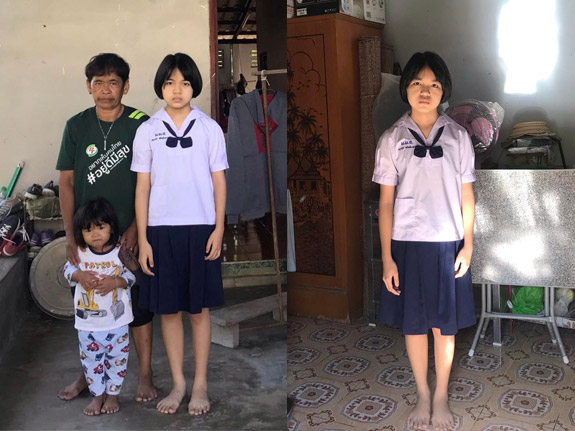 Kanom-Jeen and her uncle, who owns the house where she and
her mother live after her divorce.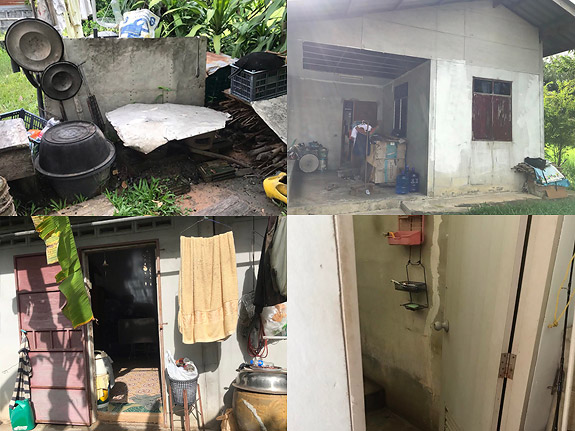 The surrounding of Kanom-Jeen's uncle house, where she and
her mother live today.
The house we live in is a one-story concrete house. There are only 2 small rooms. One is where I, my brother and my mother sleep. The other room is for my uncle. Our house is about 24 kilometers away from the city. There is no place outside the house for planting so we do potted vegetable inside the house for our consumption and to save money. My GPA is 3.53 and I want to be a teacher. I wish to finish high school and pursue higher education in a university's Faculty of Education.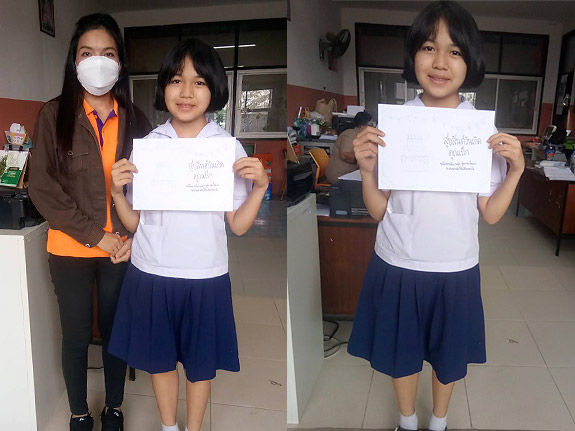 Knowing that her mother has to work hard to earn money to get her
to school, Kanom- Jeen helps in all household chores but never loses
her focus studying. She has achieved a cumulative GPA of 3.53.
I am about to take my grade 7 entrance exam in a few months at another school in the district. More expenses will be needed for travel and food. I would like to ask to have the chance to continue my studies and pursue my dream of becoming a teacher. Please help me. Thank you very much.