There are three of us in the family, my mother, my sister and me. My father died when I was 6 years old.
My mother remarried and my sister got married and have family in different provinces.
My mother lives in Buriram province, while my sister lives in Pathum Thani province so I live alone in Bangkok.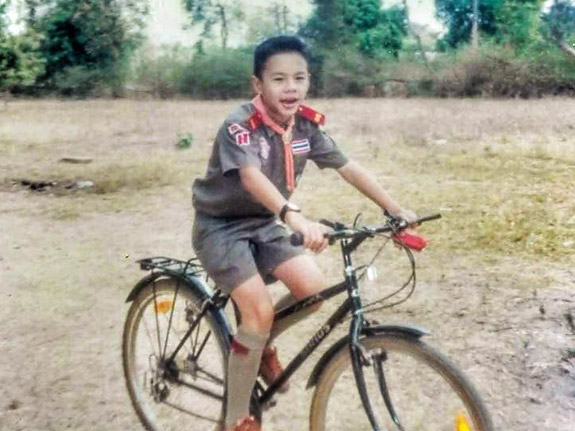 Panlop's childhood photo receiving scholarships
from EDF Foundation in 1995-1997.
My late father was a policeman while my mother worked as a nanny with a salary of around 6,000-8,000 baht a month. She is now a plain housewife and no longer works. My sister and I send money to support her.

During my childhood, I lived at a rented house with my grandparents for many years as my mother worked in several provinces.

Because my father passed away when I was a child. My mother faced difficulties to raise my sister and me. She had to do many jobs to earn enough money to support our family. My grandparents were not rich and struggled to earn money to support themselves as well so often there were not enough money.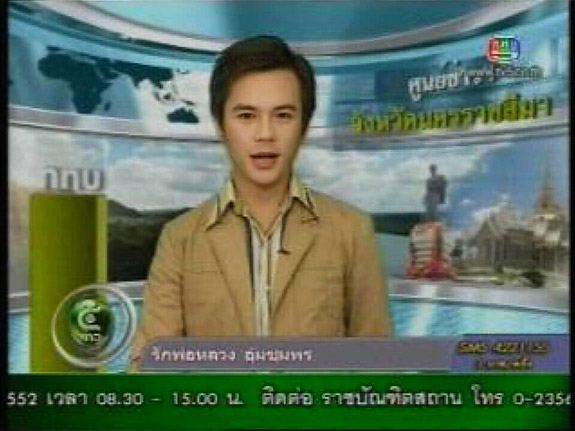 After graduating from the university,
Panlop worked as a news reporter for Channel 5 and cable TV.
When I was a student, I had to make snacks such as banana chips, coated nuts and dried mangos to sell to my friends at school for extra income. I competed in every contest available to win prize money and studied hard as I was hoping to get some form of scholarship.

I received an EDF scholarship when I was in junior high school at Nong Kee Pittayakhom School, Nong Kee District, Buriram province. My teacher made this opportunity possible. At that time, I was truly thankful to receive a scholarship, which could had helped lighten the burden on my family to a certain extent. With the support, I was able to buy books and school supplies, pay for lunch in school. Normally, I was a well studying student and studied hard. Getting a scholarship inspired me to study harder as I did not want it to be wasted.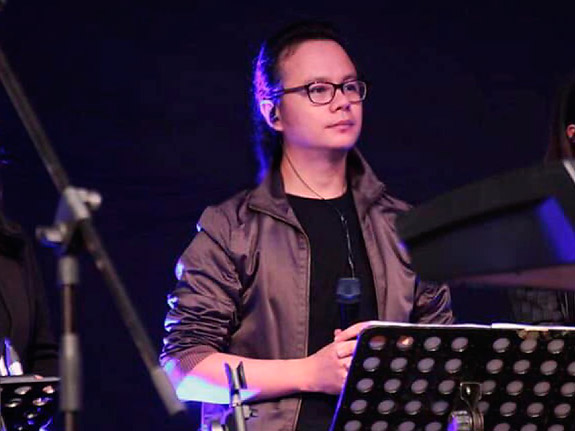 Panlop has a talent for singing and competed in various singing contests.
He also worked as part time artist.
I studied Mathematics in high school but I represented my school in various contests, including Thai language, English, Science, Mathematics, Badminton, Petanque, Jigsaw Puzzle, Singing and many more and had received over a hundred awards, certificates and plaques.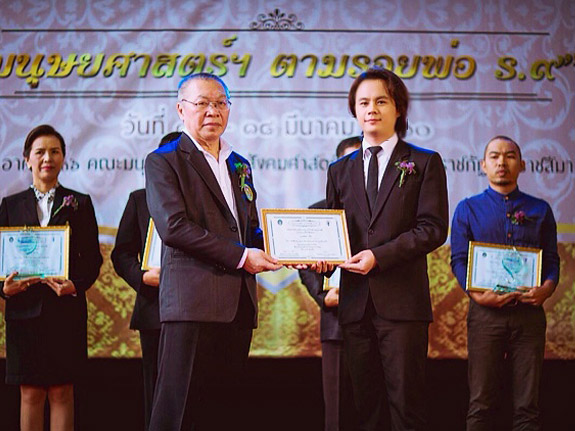 Panlop receives the Outstanding Alumni Award
from Nakhon Ratchasima Rajabhat University.
I graduated with a bachelor's degree in Thai language program, Faculty of Humanities and Social Sciences from Nakhon Ratchasima Rajabhat University with First class honors.

I used to work as news reporter for Channel 5 and cable TV, a special lecturer at Suranaree Wittaya School, Thai language tutor, master of ceremonies (MC), narrating videos, etc.

I currently teach music (singing) and art (watercolor painting). I am also a special lecturer for several universities and institutions.

I would like to thank my kind and compassionate scholarship sponsors for helping me out through the hard periods in life. I promise to be a good person and share good things with the underprivileged children as I was before.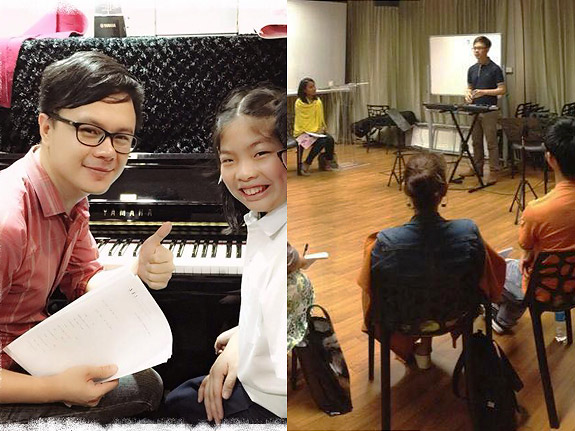 Panlop currently works as a music (singing) teacher and lecturer
in various universities and institutions.
My message to the new scholars is "Please study hard, be a good citizen and don't waste the scholarships you have received."

As for my personal resolutions, I intend to develop myself and learn new things. As a good citizen, I will continue to draw and make them into Christmas cards, sell them and donate the proceeds to charities in the rural areas and offer lunch to children at youth detention centers.