There are four of us in the family, including grandparents, younger brother and myself. My younger brother studies in Grade 4. The house we live in is a one-story concrete house. I live with grandparents because my parents separated many years ago.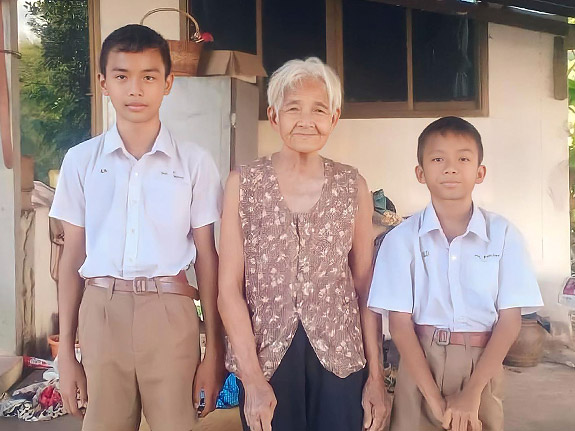 After their parents got divorced, it is their grandparents
who have been raising Aon and his younger brother.
They work hard to support both of their education.

My brother and I walk to school every morning. We do not have any kind of vehicle. When I come back from school, I help my grandfather water the vegetables in our small garden. After that, I help my grandmother do basketry work to sell at the community shop. There are days we have almost nothing to eat because my grandparents are poor and have not enough income to afford food.

I like studying mathematics but my dream is to be a professional football player. I really like playing sports. My brother and I are very good at sports.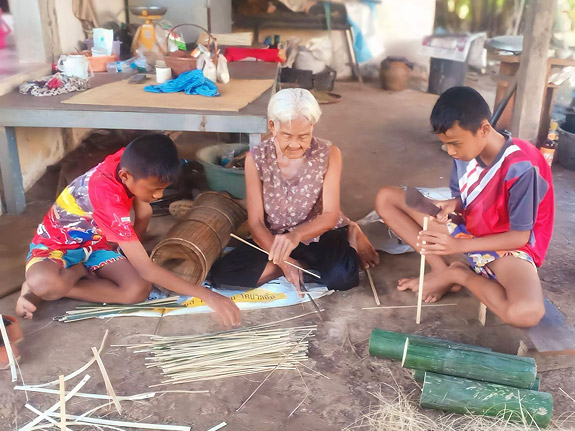 After school, Aon and his younger brother go straight home
to help their grandfather to water vegetables and help
their grandmother do basketry to sell at community shop.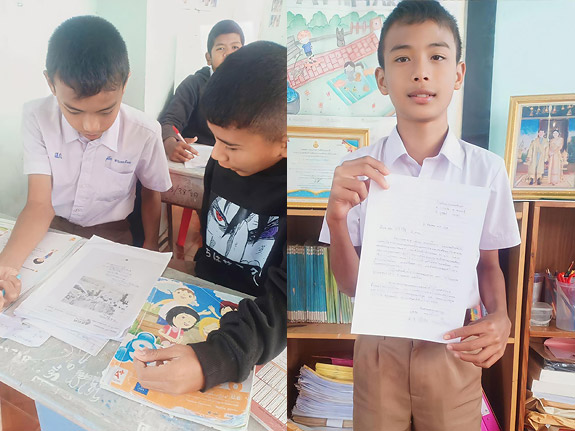 Aon wishes to pursue further his education so he could get a job
and earn money to take care of grandparents. He had written
a request letter asking for sponsorship to study in junior high school.

I love my grandparents very much. I want to finish my bachelor's degree so that I can get a job and support my grandparents. I have a golden rule that I try to live by, and that is "successful people are those who encountered problems and had overcome them". I wish my grandparents could live more comfortably; so I wrote this scholarship request in the hope of getting one. It will really help my grandparents and myself so I can continue further my education, which will also make my family proud of me.